Washington decks face some tough challenges. Freeze and thaw cycles, damp leaf debris, and lots of rain—it takes some seriously tough material to stand up to all that. Fortunately, ipe is as tough as it gets.
Ipe decking is 100% solid hardwood. Look at the picture below, and you'll see the grain and the tightly packed fibers: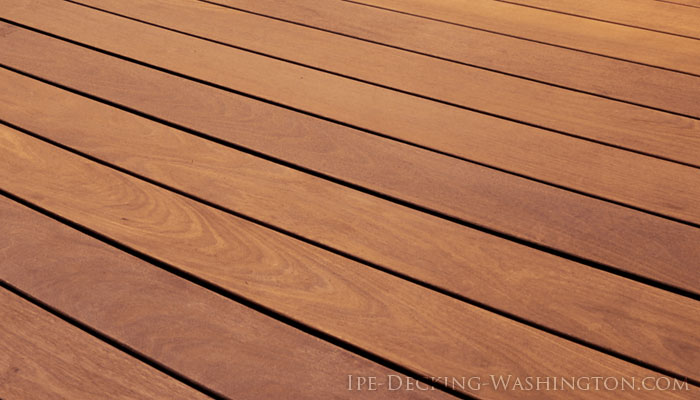 Ipe decking is so much more than just beautiful. It's strong, durable, resistant to fungus, fire, insects, splintering, and even slipping. It's all thanks those tiny fibers that are so densely packed together. Ipe is the densest and strongest wood decking in the world.
Ipe is 8 times stronger than redwood
Ipe decks can last over 75 years, even in Washington's climate
Ipe naturally resists insects and fungus
You might be thinking that such a high-end wood must cost a fortune. It's actually not as expensive as you might think, especially when you factor in all the benefits. Check out our pricing page, and call us for a free price quote.